What Color Options Does The Window Source Offer?
The Window Source offers multiple exterior window color choices to accent the unique color scheme of your home perfectly. You'll love the way your home looks. Our knowledgeable sales consultants will go over all the color chips with you that way your color will be exactly what you want.

At the Window Source, you have many combinations of colors and wood grain finishes to coordinate with and enhance the beauty of your home.

Optional custom exterior capping comes standard in white, beige, or bronze. You may also order custom capping colors to coordinate with your home.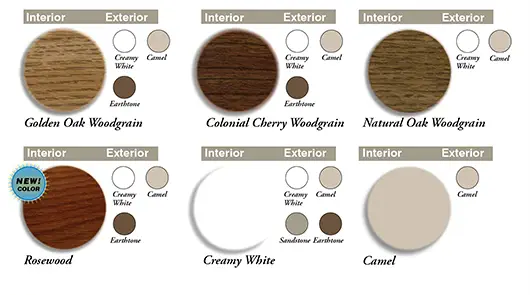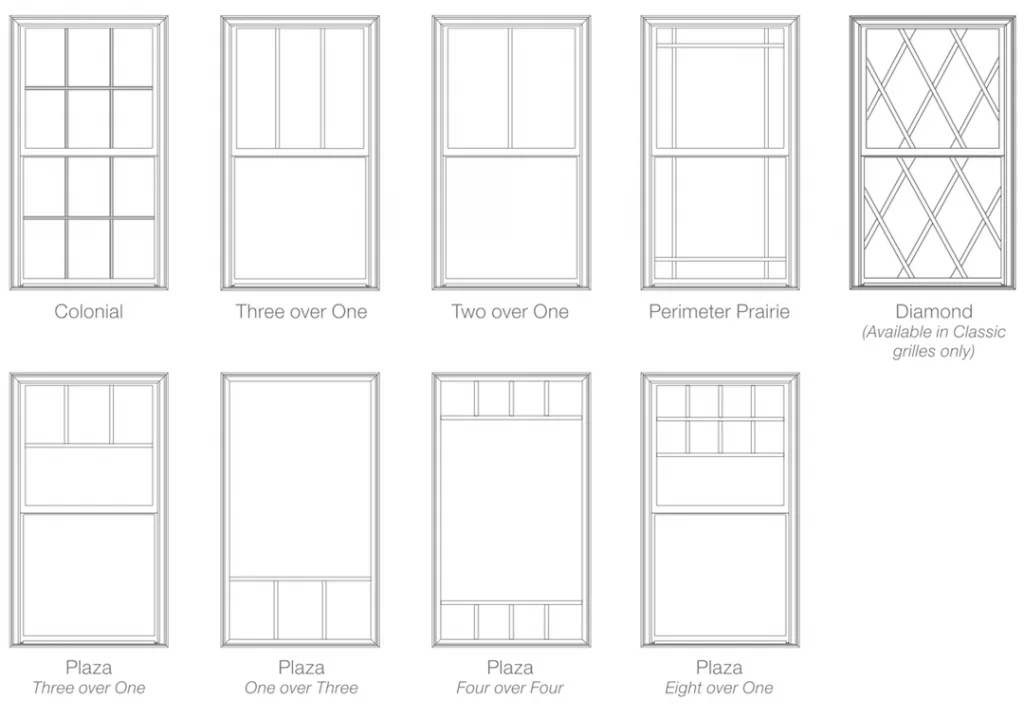 You Can Choose From Many Decorative Grid Options
There are many contoured or flat grid options, that come in a variety of different patterns. All grids are integrated inside the insulated glass unit making window cleaning easy. External simulated divided lights are also available. All grids are available in two-tone to coordinate with any available color combination. Window grids are also commonly called grilles. Colonial, Craftsman, and Prairie grilles are popular styles.
Exterior Color Options
Our expanded color palette offers several ways to enhance the overall look of your home. No single color works for every style of home. That's why we offer plenty of options to complement your siding, stone, brick or stucco. We offer extruded colors, co-extruded colors and heat reflective paint colors. Our paint is outstanding color retention and durability, and is warranted for 10 years against chipping, peeling, blistering and fading. With extruded color options the color is same on both the interior and exterior, or you can get our co-extruded colors, with this option your interior and exterior can be two different colors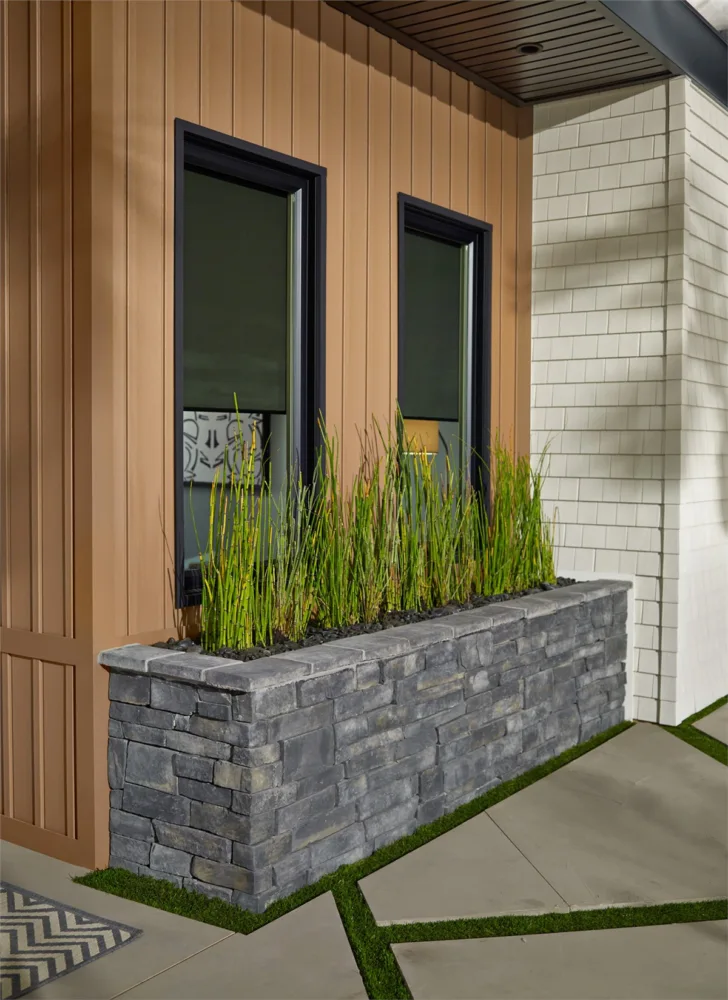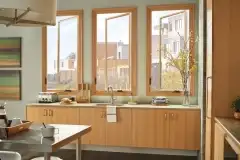 Interior Color Options
Coordinating with interior décor is important. That's why The Window Source color options include light colors for neutral palettes and multiple woodgrain options to match wood trim, cabinets and flooring.
Window Grid Options
Consider Colonial window grids in both sashes of a Double Hung Window for a more traditional look. Or you might add a Perimeter pattern to a Casement Window to achieve Prairie styling. We have a variety of grid options to make sure your windows have the style you want. Two-tone window grids are also available to match your windows inside and out.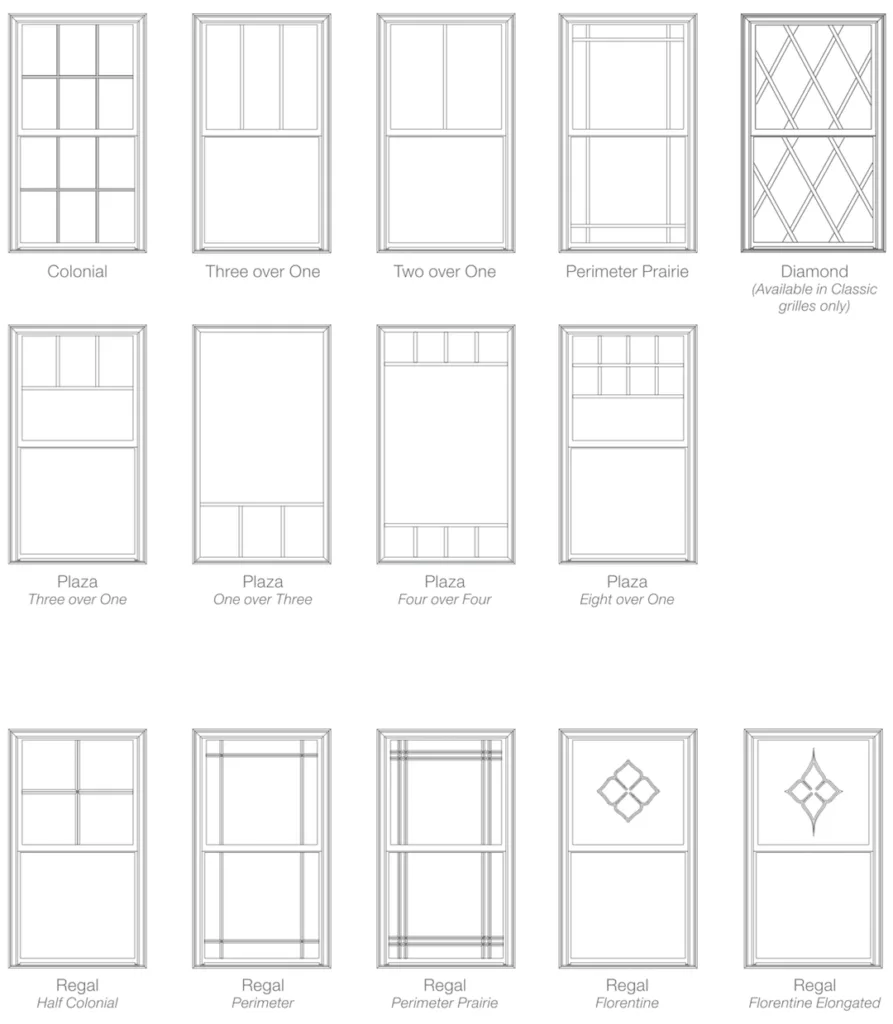 What are shaped windows?
Are you looking for a unique shaped window for your home? Our shaped vinyl windows are a great option. Shaped windows are manufactured by bending vinyl profiles into various geometric shapes to meet your design goals or your home's architectural style. The Window Source carries shaped windows to fit every need including arched, round, half-round, and octagonal. Looking to get new or replace your architectural style windows in the Akron-Canton Ohio? The Window Source can deliver.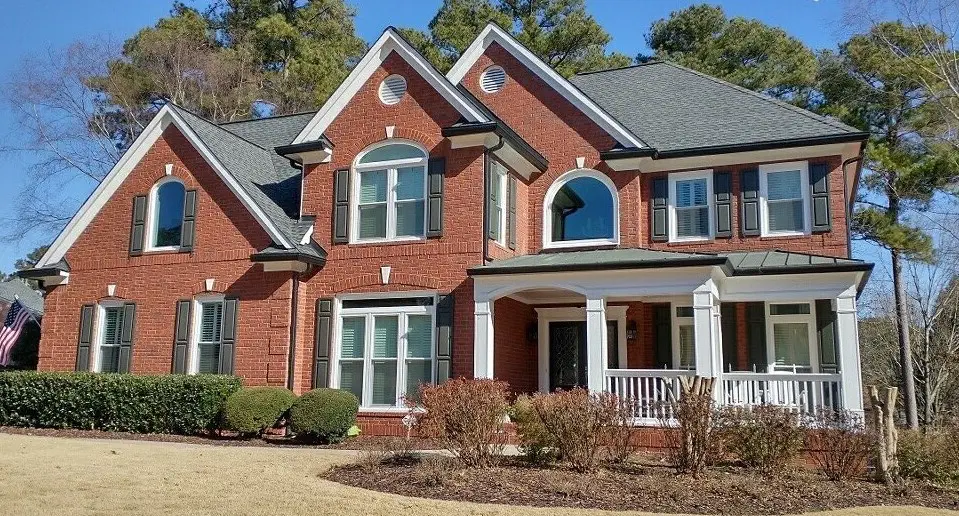 What shapes are available at The Window Source?
Shaped architectural windows are available in a variety of shapes including:
Circle top windows
Half circle windows
Arched windows
Triangular windows
Trapezoidal windows
Octagonal windows
Eyebrow windows
Cathedral windows.
Why are architectural shapes a good fit for your home?
Shaped windows are custom ordered to fit your home's requirements exactly. They are available with energy-saving upgrade options like other windows offered by The Window Source. You'll find shaped architectural windows throughout modern homes in North America. With the Window Source, you can have modern designs incorporated into your existing home.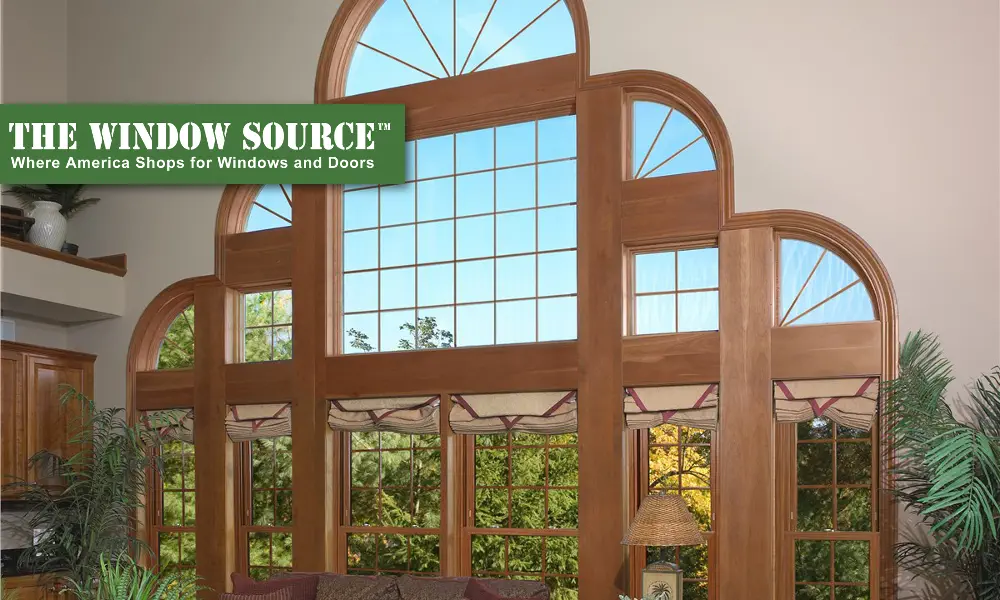 Call The Window Source For A Free Estimate Today!
Our staff will help you find the right options for your home.
See What Our Customers Are Saying About Us
"The entire experience from start to finish was a positive one. Eric and his crew were great to work with. Very professional and they really wanted to make sure we were happy with the job."
Randy G.
"They have friendly, knowledgeable, and helpful staff. They has the work done in a day and everything was cleaned up. They even helped me with a storm door that was giving me trouble."
Jessi F.
"The Window Source did an outstanding job for our family and we could not be happier with their quality, value and service."
Michael W.
"When Eric came to my house, there were no high pressure tactics and he was upfront with us from the start. Thank you Window Source a job well done couldn't be happier."
Bill L.
"Great price. Great warranty. Professional through and through. Will definitely use them again and would refer to anyone. Couldn't be happier!"
Ray K.