If you're looking for a fresh new look for your home's exterior, updating the siding is a great way to give your well-loved home a facelift. The Window Source provides several siding options to meet your style and the needs of your home. One of our experts can help you find the siding option that works best for you.
Vinyl siding is a great option for finishing the outside of your home. The siding is built to withstand extreme weather. Siding also requires minimal maintenance over its lifetime and is resistant to excessive moisture.
There are numerous benefits to installing siding on your house. You will enjoy the increase in curb appeal, reduced energy costs, and easy-to-maintain exterior of new siding.
Prodigy® Insulated Siding
Prodigy insulated siding offers exceptional heat resistance that will help you save on energy costs. Prodigy siding is insulated and form-fit to endure even the strongest winds.
.046″ premium panel thickness (nominal)
Up to five times the impact resistance versus hollow back siding
Industry-leading 1½" thick insulation (nominal) wraps your home in a blanket of insulation to help reduce utility costs year round and provide a warm and inviting living space
Secure interlocking panel design provides a tight fit with no insulation gaps and clean, classic course lines
Prodigy premium vinyl surface repels downpours while the insulating layer breathes freely to keep your home comfortable and inviting
16'8″ extended length panel design creates the look of natural wood and does not require face nailing or unsightly caulking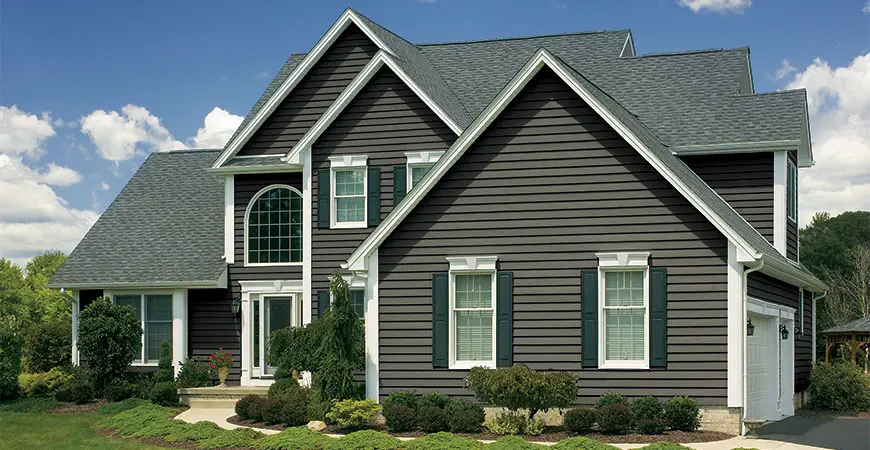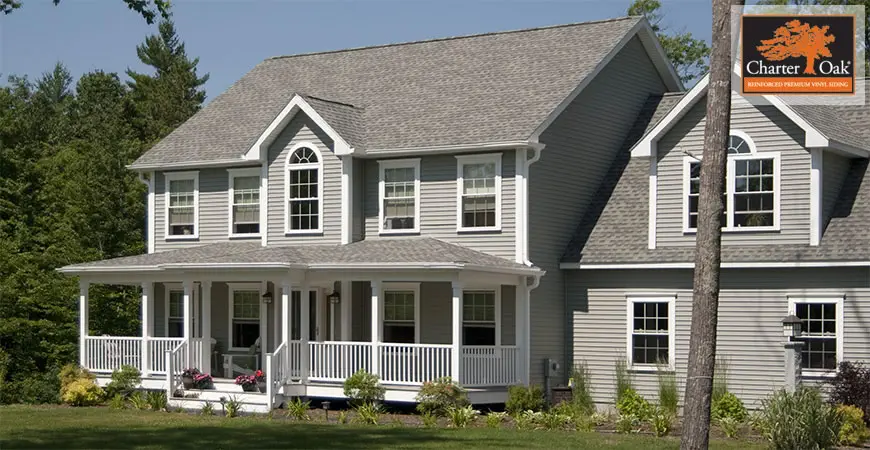 Charter Oak®
Charter Oak offers a durable, energy-efficient siding that will require little maintenance and keep your home looking great. Charter Oak offers an array of colors to match your style.
.046″ premium panel thickness (nominal)
Alside's flagship siding product, combines authentic wood beauty with unmatched durability, performance and maintenance freedom
Exclusive TriBeam® design gives Charter Oak superior strength
Charter Oak is up to five times more rigid than the competition
Charter Oak siding has been independently tested to withstand Category 5 hurricane-force winds
Odyssey Plus®
Odyssey Plus® is everything you'd expect from a premium siding product, without the premium price. The natural beauty and durability of Odyssey Plus is appealing to homeowners who value a siding that protects and adds visual interest to their home's exterior. Extra panel thickness and an advanced lock design provide superior rigidity and holding power. And if you like choices, Odyssey Plus has you covered. With four profile options, 24 popular colors, and a full range of color-matching trim and accessories, it's no wonder that it earned the name Odyssey Plus.
Premium .044 panel thickness without the premium price
Advanced lock design provides superior rigidity
Extra strong rolled over nail hem
Available in D4 and D5 clapboard, and D4 and D5 dutch lap profiles
Choose from 24 colors
Lifetime Transferable Warranty* *See printed warranty for complete details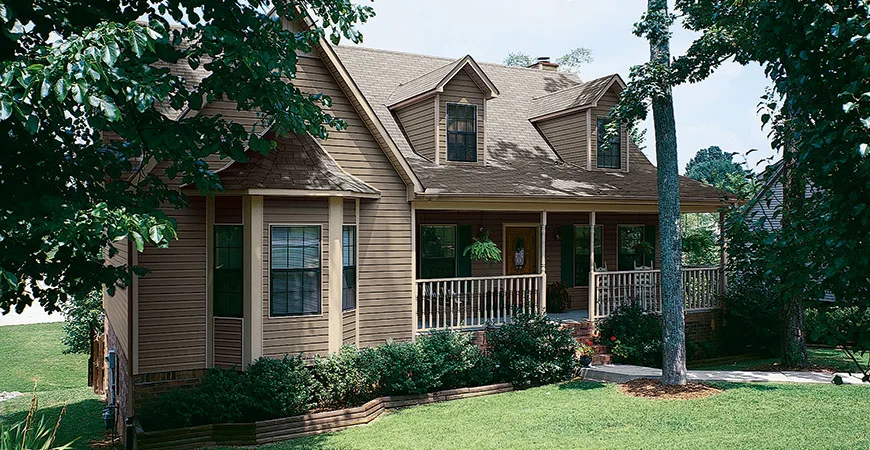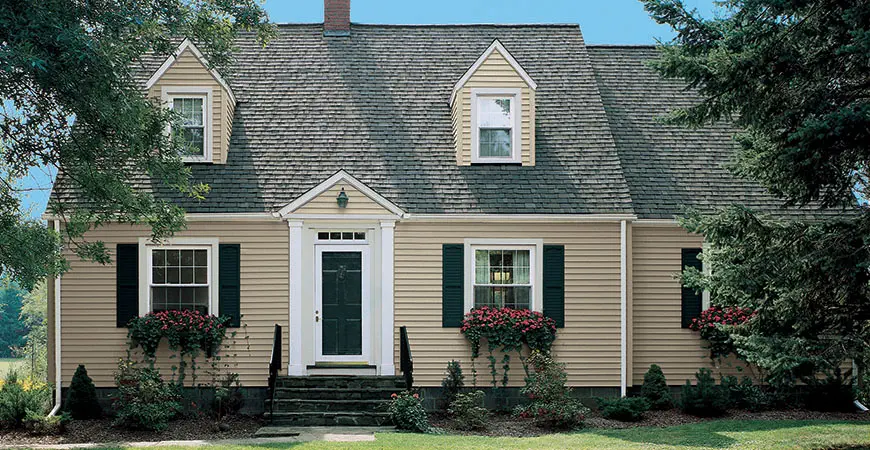 Conquest®
The Conquest siding is easy to clean, offers unmatched quality and is priced competitively. You'll love the range of colors available in Conquest siding.
.040″ thickness (nominal)
Available in 4-1/2″ clapboard and dutch lap profiles
An occasional rinse with a garden hose will keep Conquest's natural cedar grain texture and low-gloss finish beautiful year after year
Call The Window Source Today For a Free Estimate!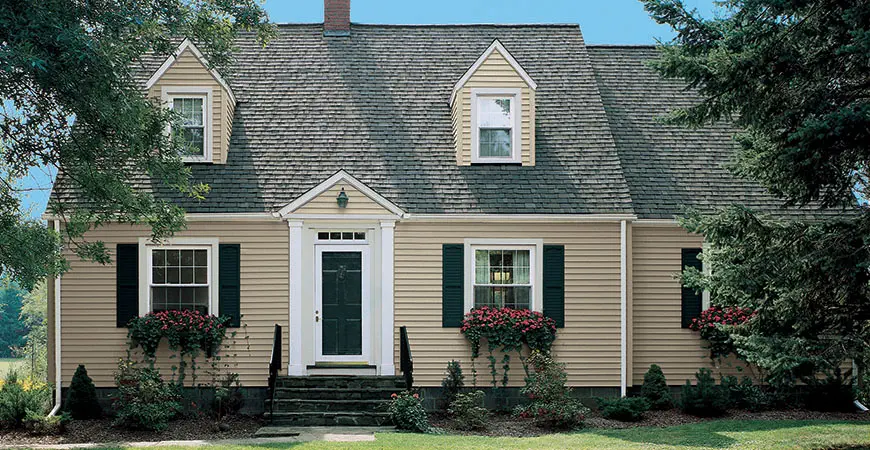 See What Our Customers Are Saying About Us
"The entire experience from start to finish was a positive one. Eric and his crew were great to work with. Very professional and they really wanted to make sure we were happy with the job."
Randy G.
"They have friendly, knowledgeable, and helpful staff. They has the work done in a day and everything was cleaned up. They even helped me with a storm door that was giving me trouble."
Jessi F.
"The Window Source did an outstanding job for our family and we could not be happier with their quality, value and service."
Michael W.
"When Eric came to my house, there were no high pressure tactics and he was upfront with us from the start. Thank you Window Source a job well done couldn't be happier."
Bill L.
"Great price. Great warranty. Professional through and through. Will definitely use them again and would refer to anyone. Couldn't be happier!"
Ray K.